All 4'8″, Simone Biles, all dressed up: A gymnast's dazzling smile to match the outfit and a gold medal. Rio's gold? Simone's set to give her best!
Already a megastar: Simone excites her Houston hometown Astros' home crowd for the 4th of July game as the ceremonial first pitcher, a position reserved for celebrities going up to US presidents! The gymnast moved up to the  mound, eye-balled the home plate, flipped, and threw to Astros' Feldman … roar loud enough to be heard wherever USA gymnastic rivals are.
Check out the pint-size dynamo in this video:
http://www.nbcolympics.com/news/simone-biles-throws-out-acrobatic-first-pitch-astros-game
Simone and US tallest US Olympian to Rio!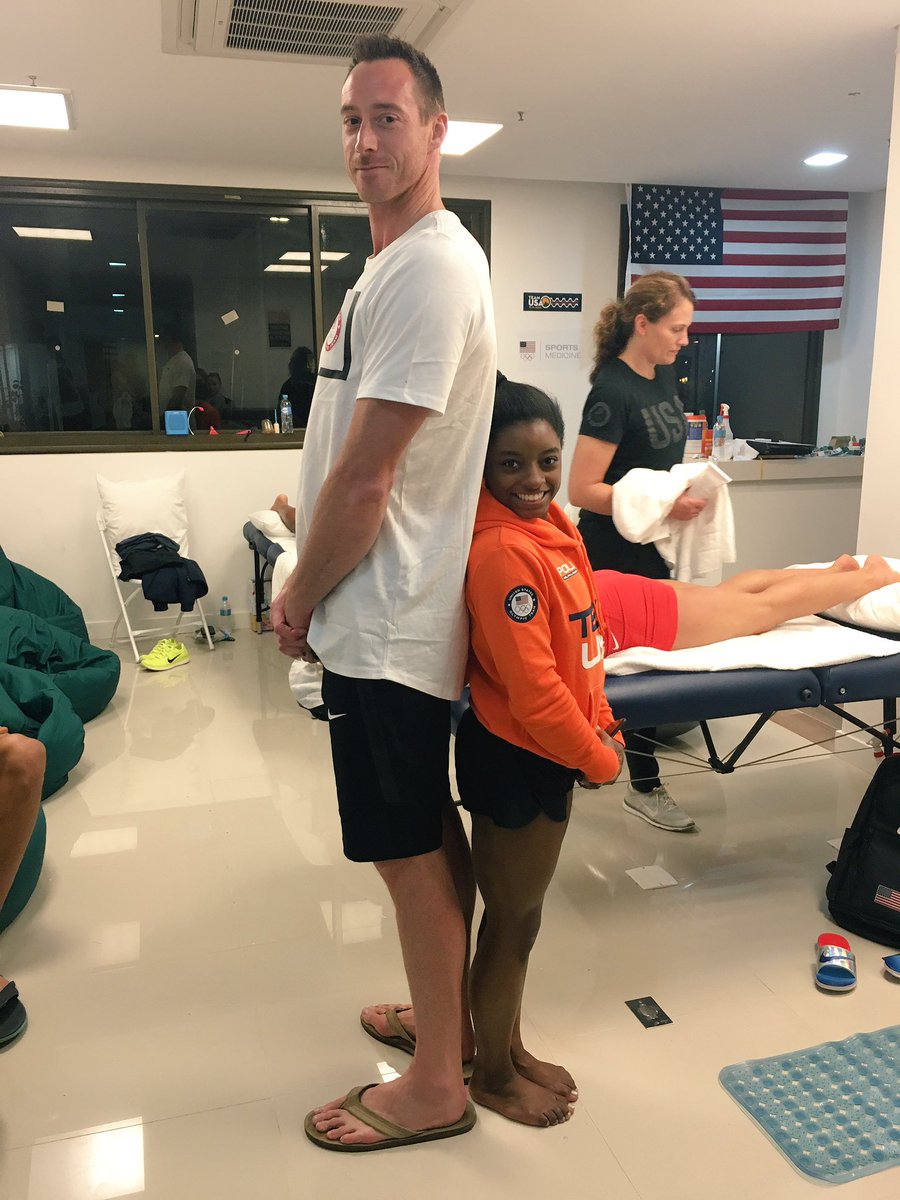 A gymnast's career, though very short, Simone has already shown impressive haul of medals for the 4'8″ energy-pack young lady, and while her sight is set far off with a first landing at Rio, here are some hardware to admire, in awe, even if you are not a gymnastic fan
How, in the world did I develop a love of gymnastics?
Lovers of this blog know sports is A – not THE – love of my life, and generally, I'd watch any during droughts, any means even Australian-style rugby!
Far away in Nigeria from the L.A. Olympics, gymnastics was not a "drought" sport to watch because it had always attracted me but in 1984, an attraction grew to 'love' with spunky Mary Lou Retton stealing her way into my family's heart the way such things often happen, but first things first.
Mary-Lou not only won gold in the All-Around but won medals in the other events. She would become, perhaps the star of  the US Olympics team, and would later appear on the popular cereal boxes, Wheaties, a lucrative honor roll of sports greats like Lou Gehrig, Jesse Owens – the first African-American and Babe Didrickson Saharias – first female – among those from the 1930s; that year, Carl Lewis – African-American sprinter would make his first appearance, Mary-Lou eventually made three!
By the Summer of 1988, my family and I would return to the States and would settle in a very friendly little town outside Vegas where our kids would not only learn to swim but the two youngest would actually make swim teams. Our youngest, a 6-year old whom my SigOther would persuade without success to join tennis, took to gymnastics and learnt so fast the coach could not believe she had never trained. Ch. was spunky and fearless and would represent Boulder City, NV. in gymnastics at a single Clark County Meet.
No, she did not go far because within a short time, her body would no longer cooperate with her ambition but her love of sports, especially tennis these days. and at close to six-feet tall, gymnastics is a distant past but the discipline of that individual sports remains a strong trait.
As I root for the girls of USA gymnastics team this Olympics, Mary-Lou Retton would not be too far from my mind but my eyes will be glued to tv especially when Simone Biles perform as they did during the Olympics Trial last month.
I wish her the best as I do all the other young ladies.
ALL IMAGES: Google
THURSDAY, AUGUST 04,2016. 7:45 p.m. [GMT]