This very illuminating essay first appeared in The Pathfinder International  on July 4, 2018 under the title, 2019: What is to be done?  – TOLA.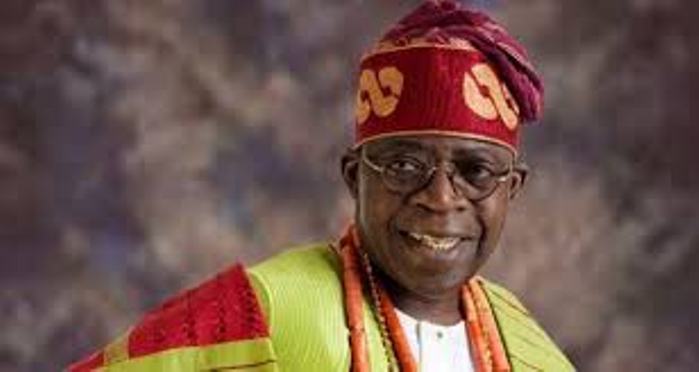 Aṣiwaju Bọla Tinubu, APC's National Leader
EXCERPTS
The first task therefore, is to de-legitimize the centralization process by making the 1999 Constitution redundant. This will be done when all the Constituent Units in Nigeria, organized and mobilized as Regions or "Zones" or Nationalities, present their own candidates for the 2019 Presidential Election and ensuring that their candidates overwhelmingly win their Regions as well as preventing any other candidate from any other Region from securing 25% of the votes in any other Region. This will create a deadlock which will form the basis for a Re-Negotiation of the Constitution.
"… the National Assembly, especially the current Assembly, has become a direct participant in this centralization process. Its major preoccupation is in amending the 1999 Constitution as often as possible to ensure the continuity of the centralization process while protecting its own privileges achieved by a trade-off with the executive, since further centralization ensures continuity with its Legislative privileges."
Asiwaju Tinubu and the SW APC, being the dominant political tendency at this time, must take the lead in this process. He can either be the Yoruba/SW Presidential candidate or promote another, if necessary. The Middle Belt already shortlisted her own candidates; any strategizing between the leaders and Peoples of the Middle Belt, South-East, South-South and South-West must flow with this recommendation and not fall for the attempt to make the North a referee in any political fight in the south as being promoted by Boss Mustapha, the Secretary to the current central administration.
It is obvious that the APC "Change" Mantra has become a change from the lackadaisical approach to centralization since 1999, where its force of Legitimacy was not consistentlpursued, to a more determined effort to ensure its entrenchment such that, regardless of any party in power at the center, it will have no choice but to flow with it and any challenges to this centralization will be resisted, either with force as being experienced in the Middle Belt, was experienced with the Niger Delta agitation on Resource Control or even IPOB preference for Biafra, or politically with substituting Regional centers of power with preferences of the center, more so when centralization is now continuously legitimized by the National Assembly.
READ THE WHOLE ILLUMINATING ESSAY AT:    http://thepathfinderinternational.com/2018/07/04/2019-what-is-to-be-done/
RELATED
http://emotanafricana.com/2018/06/16/towards-a-re-negotiation-of-nigeria-a%e1%b9%a3iwaju-tinubu-yoruba-igbo-and-niger-delta-candidates-should-run-for-the-presidency-alongside-buhari-egbe-omo-oduduwa/
FRIDAY, JULY 6, 2018. 12:10 P.M. [GMT]